Flow Analysis, Made Easy
Innovative – Intuitive – Affordable

Imagine seamless multi-platform operation, lightning-fast processing speeds, outstanding stability & reliability, superior FCS compatibility, unprecedented real-time updating, smarter analysis tools, and an elegant user interface.
Four powerful products – Your complete analysis suite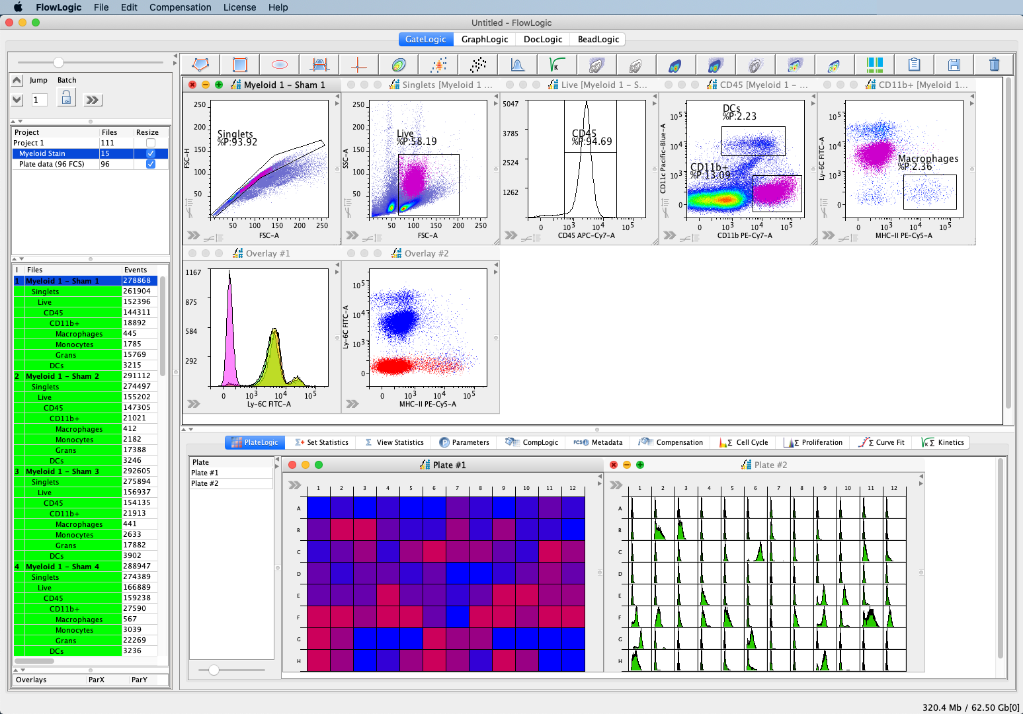 gatelogic™


Everyday Analysis, Intuitive Tools

Gate – Plot – Batch
Novel yet classic, gatelogic™ is flow analysis made easy. Expect full functionality, without the clutter. Incredibly intuitive and easy to learn, this is the perfect research tool, offering unparalleled performance.
platelogic™


Powerful Analysis, Made Easy

Plate – Preview – Group
The slickest plate-based product on the market, platelogic™ introduces high speed comparative analysis via heat maps, outlier plot identification and innovative preview tools.
graphlogic™


Plot Statistics, Hassle-Free

Graph – Analyse – Compare
Imagine plotting your statistics without having to leave your analysis program. With graphlogic™ it takes seconds to generate publication-ready graphs, all linked to your live analysis.
doclogic™


Analysis Results, Ready To Show

Print – Publish – Present
When it comes to reporting, presenting and record keeping nothing beats doclogic™ – an unrivalled collection of annotation tools and advanced printing and publishing options.