Multiplex Analysis, Made Easy
Innovative – Intuitive – Affordable

Imagine seamless multi-platform operation, lightning-fast processing speeds, outstanding stability & reliability, superior file format compatibility, unprecedented real-time updating, smarter analysis tools, and an elegant user interface.
Your complete multiplex analysis suite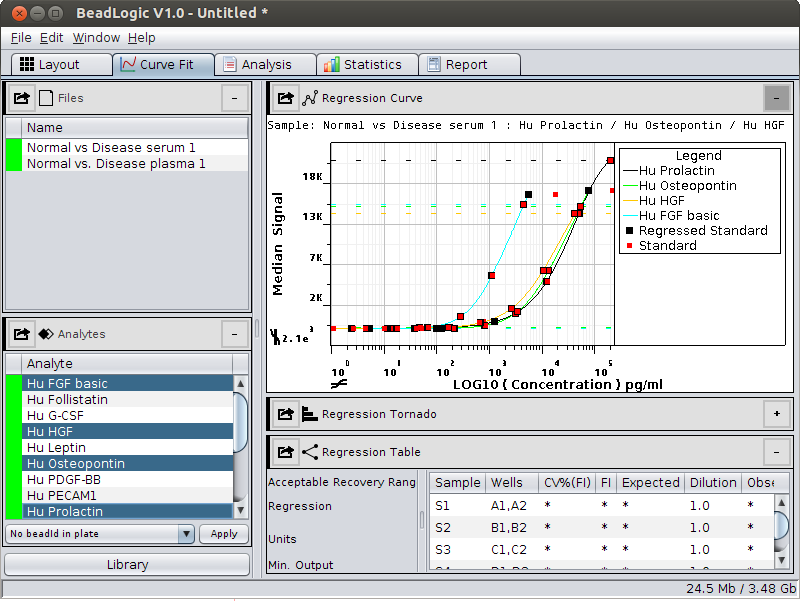 layout




Setting and Visualisation

Setup – Check – Evaluate – Annotate
Plate layout and data attribute and settings management, quick quality-control visualisation, feature-packed without clutter – plate layout with unparalleled ease at surprising speed

curve fit




Verification and Validation

Plot – Optimise – Validate
Unique features, Tornado plot and Red Light/Green Light signaling of appropriate curve regression and unprecedented automatic fit functionality turn curve optimisation into a painless validation exercise.

analysis




Power of analysis made easy

Mine – Aggregate – Explore
Unique, simple to use yet powerful, data-mining and reduction tool for the extraction of aggregated data points determining correlation with data-mining features that feed directly into graphlogic™.
graphlogic™


Plot Statistics, Hassle-Free

Graph – Analyse – Compare
Plot your statistics without having to leave your analysis program. With graphlogic™ it takes seconds to generate publication-ready graphs, all linked to your live analysis.
doclogic™


Analysis Results, Ready To Show

Print – Publish – Present
When it comes to reporting, presenting and record keeping nothing beats doclogic™ – an unrivalled collection of annotation tools and advanced printing and publishing options.